Hello everyone!
We've been busy at the SOCENV this fall! Here's a quick résumé of some of our activities so far including our kiosks and cleanup activities. We can't include everything we've been up to, but this is a quick recap!
We held a kiosk at the end of September at the Centre Sportif Côte-des-Neiges, Aldom's first since joining the team. We were able to reach a number of citizens and talk to them about our activities.
We also recently held a kiosk in front of the MultiCaf cafeteria. We set up around the lunch period so we were able to talk to a lot of people passing by to have lunch!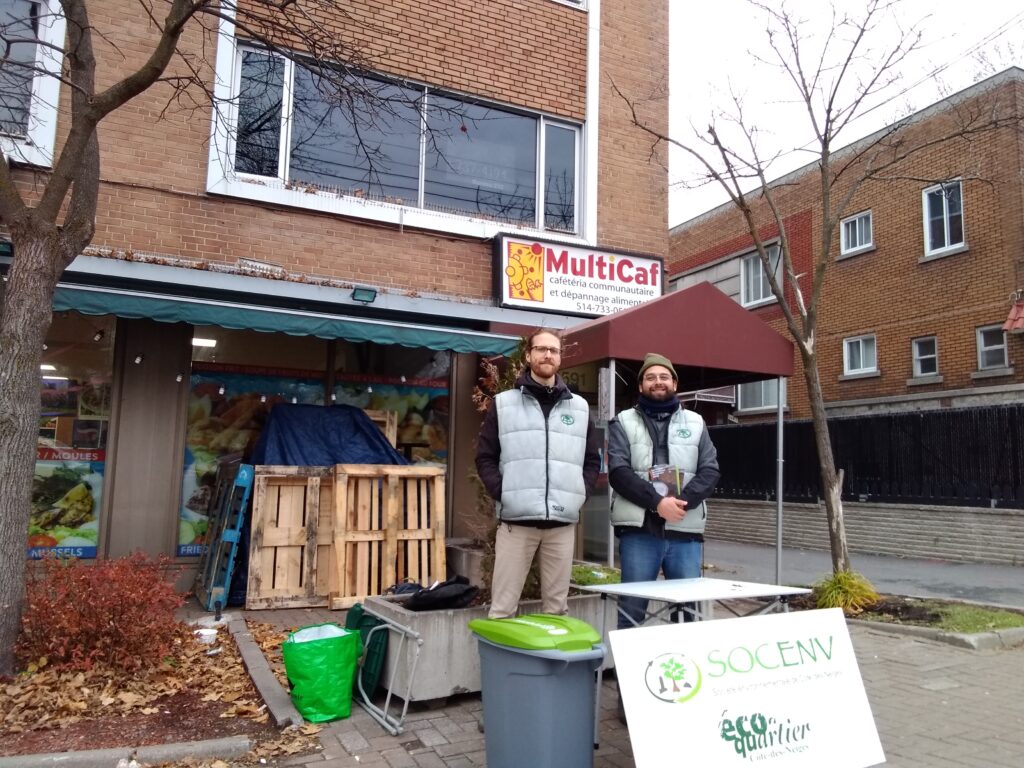 We also helped organise two cleanup activities during the month of October. The first was on October 16th to clean up Bedford Street and the Chemin Goyer laneway. Thank you to the volunteers who helped us clean up even though the weather wasn't the best!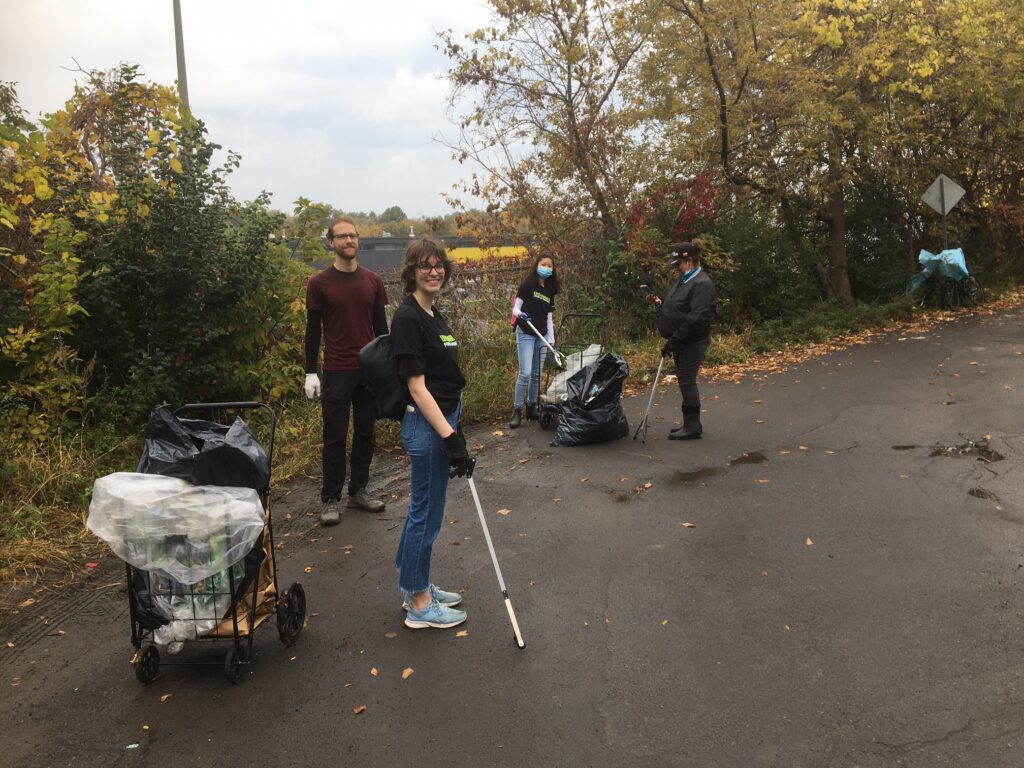 We also held another in collaboration with our volunteer group, the Comité de réflexion et d'action sur la propreté dans Côte-des-Neiges. We cleaned up a large portion of Martin-Luther-King Park, while also inviting people present in the park to join us. Thanks to everyone who came and to those who joined in our effort! Not everyone who participated is pictured in these photos.
Most recently at our project site, Espace Frédéric-Back, we removed quite a bit of invasive European buckthorn, planted a tree, and cleaned up in preparation for future development of the site. We hope to continue to develop the space further in the spring!
That's it for now, until next time!